Hi there, As you know today is the online world. So, Every smartphone user is creating content like shorts, youtube thumbnails, facebook- Instagram posts, covers, and more (for their purpose). But, the main problem is that To edit photos, people who use apps, put their brand watermark in the photo edited by the app.
So that the edited image does not remain on its own and you have to give credit to that app or service in the image. But wait, I have its solution! In this article, I will tell you Best Photo Editing Apps for Android Without Watermark you can use them freely without any cost and edit photos professionally.
While photo editing apps are not new to the market, but the ones that are free and don't have watermark are. With these apps, you can edit your photos and upload them on social media without worrying about copyright infringement.
So, without wasting any time, let's get started…
Also Check:- How to Permanently Delete Instagram Account on Android
5 Best Photo Editing Apps for Android Without Watermark
There are many photo editing apps available on the Android platform. But not all of them are free of the watermark. So here is a list of the 5 best photo editing apps for Android without watermarks which will help you to edit your photos and make them perfect.
Canva
If you are looking for No. 1 photo editing app in Android? So, Canva is a free photo editing tool that is easy to use and does not require any knowledge of graphic design. The reason why Canva is best for photo editing is because it has a lot of features. You can also upload your own images or use their templates to create the perfect design for your needs.
It has a simple drag and drop interface that allows users to easily customize their images with text, shapes, and colors. It also has templates for every occasion, from social media graphics to blog headers.
After the arrival of Canva, you do not need to install any software to do editing or graphic designing. It will make your photo editing work easy, everyone should use it.
2. Snapseed
Snapseed is a mobile photo editing app for Android and iOS. It was created by Nik Software, which Google acquired in 2012. So we can say snapseed is a google's product right now.
It has over 30 tools to edit photos and videos, including filters, frames, borders, adjustments for brightness and contrast as well as sharpening and noise reduction. It has a variety of features that allow you to edit your photos in many different ways.
The app can be used to adjust the exposure, contrast, highlights, shadows, color temperature and much more. You can also use it to create collages or add text on the photo.
If you want to download snapseed app, so you can download this by searching on google play store. You can click on the link below to know it's feautres and desktop version.
3. Picsart
PicsArt is a powerful photo editing and drawing app that has been around since 2013. It is one of the most downloaded apps in the world with over 500 million downloads. PicsArt offers a variety of photo editing tools, filters, effects, stickers and more.
Picsart offers more than 600 filters, stickers, frames, text effects and other tools that allow you to edit any picture from your camera roll or from the web with just a few taps. You want to try picsart? Click on the link below to checkout..
4. Adobe Lightroom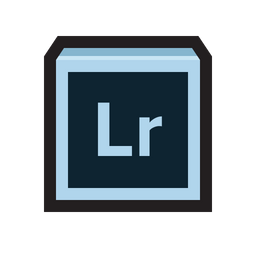 Adobe Lightroom is a best photo editing software (mobile version available) that is used by professional photographers and enthusiasts alike. It allows photographers to organize, edit, and share their photos.
Lightroom has many features that make it a powerful tool. It has the ability to sync with Adobe Creative Cloud so you can use Photoshop or other Adobe products while editing your photos. It also has the ability to import RAW images and export JPEGs, TIFFs, or PSDs.
Lightroom is a great option for photographers who want to do more than just simply edit their photos without watermark. So if you are looking for Best Photo Editing Apps for Android Without Watermark, Abode lightroom will be a best app.
5. VSCO | Photo & Video Editing App
VSCO is a photo and video editing app that has been around since 2011. It is available for free on both iOS and Android. The app has a simple interface that allows users to edit their photos and videos in different ways.
The app offers many features such as filters, effects, color adjustments, frames, fonts, and other tools that can be used to enhance the user's content.
It also provides the ability to overlay text on top of photos or videos which makes it easier for users to add captions or credits to their content. Maybe, you are hearing this app first time, but I will recommend you to try this amazing app.
Also Check:- Download Minecraft in android 1.18.2
Which app is best for dark photo editing?
There are many photo editing apps that can be used for dark photo editing. Some of the most popular ones are VSCO, Photoshop, and Pixelmator. For more information you can read this quara article.
There are lot's of apps and softwares available you can edit your photos and videos, but they are charging some money for remove the watermark. Or maybe you have to purchase their pro plan to download your edited photo or video.
If you want to try those paid apps like Facetune, Pixelmator, SKRWT etc. So you can try to explore more amazing features. But, these Best Photo Editing Apps for Android Without Watermark are free and popular also. They are also providing their paid plan for more features.
If you think that these apps are good for photo editing, then do share this information.Thanks..